Longtime Air Canada executive Amos Kazzaz will retire as executive vice-president and chief financial officer on 30 June and be succeeded by John Di Bert – a former member of the C-suite teams for Bombardier and Pratt & Whitney Canada.
The Montreal-based carrier said on 11 March that Kazzaz has "made a tremendous contribution to the overall success of our company" during his 13-year career with Air Canada.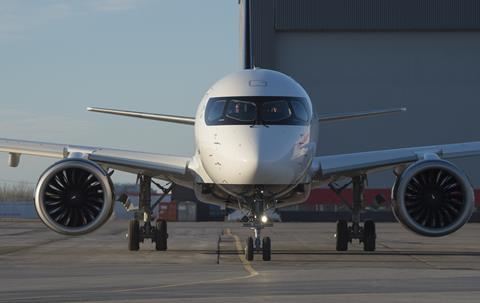 "Helped by Amos' guidance and decisions, Air Canada has made material progress in many areas, including fleet management, cost-reduction and efficiency, and business and strategic planning," says Michael Rousseau, chief executive officer of Air Canada.
"He also played a leadership role in strengthening our balance sheet and cash flow, positioning us to withstand Covid's impact and ensure we had the resilience to spring back quickly by allowing us to invest for our future growth," he adds.
A resident of Montreal, Di Bert is currently chief financial officer of car battery maker Clarios International, having previously worked as chief financial officer for both Bombardier and Pratt & Whitney Canada. He will join Air Canada's executive team on 1 May "to allow for an effective transition", Rosseau says.
"We are excited to have attracted someone of his calibre to help lead Air Canada to realize its full potential following the pandemic," he says.
In January, Air Canada disclosed that it was shaking up its senior management team, as executive vice-president Lucie Guillemette plans to retire at the end of April – marking the end of her 36-year career with the carrier.
Following Guillemette's departure, company executives Mark Nasr and Mark Galardo will step into the roles of executive vice-president of marketing and digital, and executive vice-president of network planning and revenue management, respectively. The new appointments will be effective 1 May.
Canada's legacy carrier returned to profitability in the fourth quarter of 2022, reporting a C$168 million ($125 million) profit and marking a milestone in the airline's long recovery from the Covid-19 pandemic-related drop-off in air travel.
Also last year, the carrier took delivery of the last of 40 Boeing 737 Max 8 aircraft it had on order. Air Canada is seeking to complete the renewal of its narrowbody fleet with firm orders for 27 additional Airbus A220s and 30 A321XLRs, a long-range variant of the single-aisle A321neo that is yet to be certificated.