Lufthansa has agreed to sell its remaining catering business LSG Group to private equity firm Aurelius, a deal it hopes to complete in the third quarter.
The airline group had already sold the European LSG Sky Chefs activities to Gate Group in 2019 as part of its wider strategy to focus more on its airline business in the future.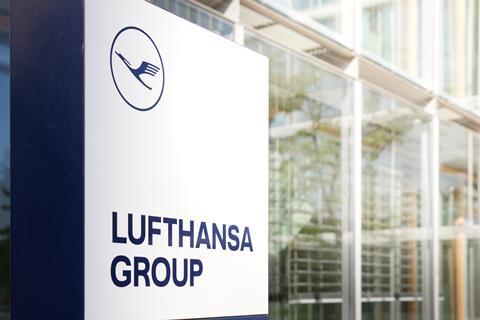 Lufthansa chief financial officer Remco Steenbergen says: "We are pleased to have found the right investor for the LSG Group going forward that also has the full support of the LSG Group management. We are confident that Aurelius will enable the LSG Group to be well positioned in the years ahead. In turn, it enables us to focus even more on further improving the profitability and capital returns of the Lufthansa Group core business."
No sale price has been disclosed, but Lufthansa says the transaction is expected to have a positive effect on Lufthansa Group's operating margin (adjusted EBIT) and capital return (adjusted ROCE).
It says the carve-out transaction includes all classic catering, onboard retail and food commerce activities and brands of the LSG Group. It combines a total of around 19,000 employees worldwide and 36 joint ventures across the globe. LSG generated revenues of just under €2 billion ($2.2 billion) in 2022 and made an adjusted EBIT loss of €11 million.
Aurelius partner Franz Woelfler says: "We are very pleased to have accomplished delivering this complex transaction jointly with the Lufthansa team and look forward to supporting the LSG Group team in developing this great company. Specifically, we will focus on organic and inorganic growth through further add-on acquisitions."
In a wide-ranging recent interview Lufthansa Group chief executive Carsten Spohr told FlightGlobal that the divestment of its remaining catering operations and its credit card business supported its move from an "aviation to an airline group". It is also pursuing the potential partial sale of Lufthansa Technik, though the MRO business remains central to the group
"Our commitment to passenger airlines, both hub and point-to-point, our most successful cargo carrier, and Lufthansa Technik, is undisputed," Spohr says. "There would be no Lufthansa Group at number four in the world without those four elements and they are here to stay."