Lufthansa's supervisory board has postponed pushing ahead with approving crucial state-supported funding because of European Commission conditions attached to the package.
On 25 March Lufthansa Group secured approval from the federal German government's economic stabilisation fund, WSF, for a €9 billion ($9.8 billion) financial package.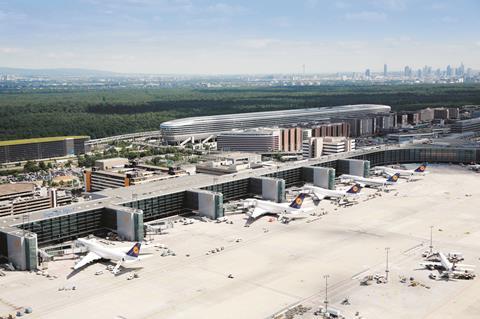 The German carrier's supervisory board, which still needs to approve the funding, met today to discuss the stabilisation package
"The supervisory board has taken note of the conditions currently indicated by the EU Commission," it says. "They would lead to a weakening of the hub function at Lufthansa's home airports in Frankfurt and Munich."
While it does not specify the details of these conditions, reports in Germany say this includes waiving some landing slots at its Frankfurt and Munich hubs.
"The resulting economic impact on the company and on the planned repayment of the stabilisation measures, as well as possible alternative scenarios, must be analysed intensively," the airline adds.
As a result the board was unable to approve the stabilisation package in relation to the EU conditions.
"However, the supervisory board continues to regard WSF stabilisation measures as the only viable alternative for maintaining solvency," the carrier adds.