Lufthansa is launching a €2.14 billion ($2.50 billion) capital raise aimed at strengthening its equity position and repaying part of the German state's investment in the airline during the crisis.
The German carrier says the share issue will launch on 22 September and will complete on 5 October. It says the transaction is fully underwritten by a syndicate of 14 banks and is expected to raise gross proceeds of €2.14 billion.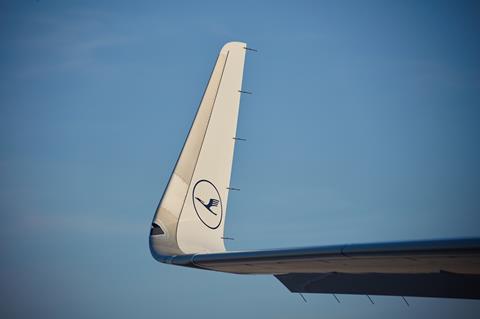 The company says it will use proceeds to repay the Silent Participation I from Germany's Economic Stabilization Fund, which is worth €1.5 billion.
"Additionally, the company intends to fully repay the Silent Participation II in the amount of €1 billion by the end of 2021 and also intends to cancel the undrawn amounts of the Silent Participation I by the end of 2021."
The German stabilisation fund took a 20% stake in Lufthansa last June as part of €6 billion ($7 billion) in support measures to help counter the impact of the pandemic. It in August began reducing that stake and holds a 15.9% share in the airline
If the fund takes part in the capital raise, it has undertaken to start divesting its stake in the airline no earlier than six months after the completion of the capital increase and would complete the divestment within 24 months if the two silent participations are repaid.