Lufthansa, Swiss and Austrian Airlines are to switch to a buy-on-board meal service for economy passengers on short- and medium-haul flights next year.
The switch will begin with Austrian in the spring of 2021, followed by Swiss and Lufthansa. The new offerings will be disclosed by the respective airlines in the coming months.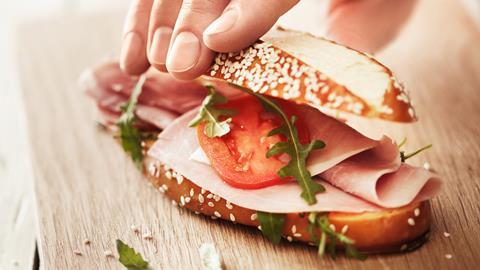 Two other Lufthansa Group carriers, low-cost unit Eurowings and Brussels Airlines, already charge economy passengers for food on European flights.
Lufthansa's executive board member responsible for customers, Christina Foerster, says: "Our current snack offer in economy class does not always meet the expectations of our guests.
"The new offer was developed on the basis of feedback from our customers. With the high-quality offer available for purchase, our passengers will be able to decide what they want to eat and drink on their journey."
Provision of free meals for economy passengers on short-haul flights in Europe has increasingly come under pressure as network carriers unbundled fares to compete with low-cost rivals, which have charged for food on board from the outset. Notably, British Airways faced a high-profile backlash after switching to a buy-on-board service on short-haul flights in Europe at the start of 2017.