Lufthansa has reached a preliminary €200 million ($237 million) savings deal with the Verdi union which provides employment protection for ground staff next year in return for concessions.
The agreement mainly applies to ground staff at Lufthansa, Lufthansa Technik and Lufthansa Cargo, and covers around 24,000 employees.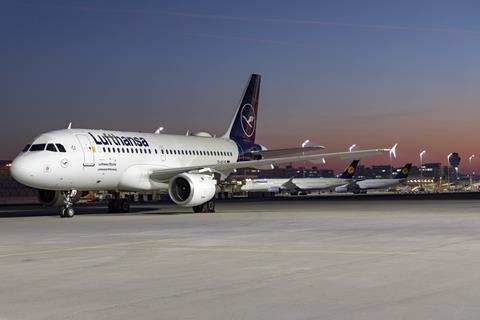 The deal would waive Christmas and vacation bonuses, and continue "short-time working" – a state-led reduced-work-hours programme. The top-up of short-time working compensation will be reduced from 90% to 87% for 2021. Lufthansa says the measures drive personnel cost savings of up to 50% in 2021, depending on total hours worked.
In return, Lufthansa will offer employment protection for 2021, as well as partial retirement and voluntary redundancy programmes.
"With this crisis package, we have taken a first important step towards reducing ground staff personnel costs and can avoid forced redundancies for 2021," says chief officer corporate human resources at Lufthansa, Michael Niggemann. "However, we cannot slow down our efforts in continuing to work on crisis management measures in order to agree on good solutions for employees after short-time work ends."
The deal still requires the formal backing of Verdi members.
Lufthansa says talks on longer-term labour savings from 2022 onwards, once short-time working compensation no longer applies, will continue.