Lufthansa Group has disclosed it paid more than €2.3 billion ($2.7 billion) in ticket refunds to almost 5.4 million customers so far this year.
The airline group did not break down the figures for its individual subsidiaries, but says it has paid around 92% of Lufthansa mainline customers who became eligible for refunds during the January-June period.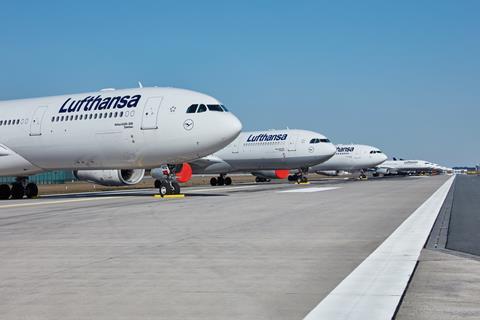 Lufthansa Group says its aim is to pay out all customers, who were eligible for refunds during the first six months, by the end of August.
A total 1.4 million refund requests are still pending.
The airline says it "worked hard to increase its reimbursement capacities significantly" and that processes were adapted to speed reimbursements.
Furloughed employees from other departments were "activated" to help with the effort, Lufthansa says.
All airlines within the Group carried a total 23.5 million passengers between January and June – down from nearly 69 million in 2019.
During the March-June period the number of passengers declined 96% to 1.7 million.