Samer Majali is back as chief executive of Royal Jordanian Airlines, returning to a position he left more than 10 years ago.
Majali had been the Jordanian carrier's chief executive for eight years until quitting in 2009 to take charge of Gulf Air. During his first stint, he led Royal Jordanian through privatisation and into the Oneworld alliance.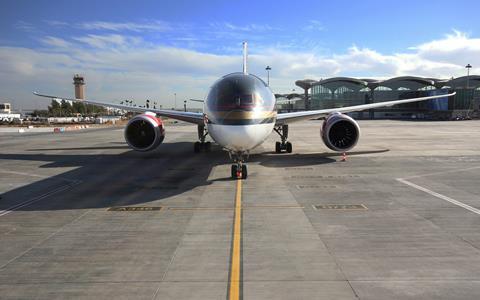 More recently, Majali led the formation of Damman-based start-up SaudiGulf Airlines.
Royal Jordanian, in two brief stock market announcements issued on 31 March, says its board of directors appointed Majali as CEO and deputy chairman, effective 30 March.
The airline has been seeking a new CEO since Stefan Pichler retired in October last year, after three years in that role.