Malaysian aviation regulators have cleared the merger between Korean Air and Asiana Airlines, becoming the latest in a growing list of regulators around the world to grant approval.
In a final decision released on 9 September, the Malaysian Aviation Commission (Mavcom) reiterated the point that the merger would not infringe local competition laws, and was unlikely to have "any unilateral effects or act as a barrier to entry and expansion for the related markets".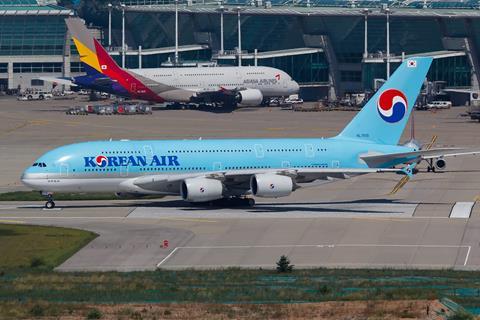 It also accepted Asiana's "failing firm defence", in which it notes that the Star Alliance carrier was struggling financially, and "cannot be rehabilitated but for the anticipated merger".
Mavcom scoped its analysis to one route between Malaysia and South Korea — Seoul-Kota Kinabalu — given that both Korean Air sister company Jin Air and Asiana low-cost arm Air Seoul operate the route. Jeju Air, which is unaffiliated to the merger, is the third carrier to fly between both cities.
Mavcom's decision — the first competition-related merger case reviewed by a Malaysian regulator — means Korean Air is one step closer to completing the merger with its compatriot and one-time rival Asiana.
Korean Air announced it was acquiring Asiana in November 2020, amid the coronavirus pandemic which had battered the country's airline sector.
In January, it submitted business combination reports to various regulators around the world, including to the US, South Korea, China and the European Union.
The Turkish Competition Authority was first to clear the planned merger, Korean Air disclosed in February. Within Southeast Asia, Thailand and the Philippines have already given the green light for the merger in May.