A new carrier backed by familiar faces from Norway's airline industry is seeking to launch transatlantic flights with Boeing 787s later this year, as it aims to fill the long-haul low-cost gap left by Norwegian's withdrawal from the Europe-USA market.
Norse Atlantic Airways will count the founder and former chief executive of Norwegian, Bjorn Kjos, as a 15% shareholder.
The majority shareholder – at 53% – will be Bjorn Tore Larsen, the co-founder of crew management company OSM Aviation, who will also be chief executive of the new operator.
OSM Aviation itself will hold 10% of Norse Atlantic Airways, with former Norwegian chairman Bjorn Kise holding 12%.
Larsen is quoted in reports as saying that an undisclosed number of 787s have been secured "at very good terms", with the airline planning to serve US destinations from bases in London, Oslo and Paris.
An advertisement for cabin crew on OSM Aviation's website says that Norse Atlantic Airways' operations "are planned to start up during the fall of 2021".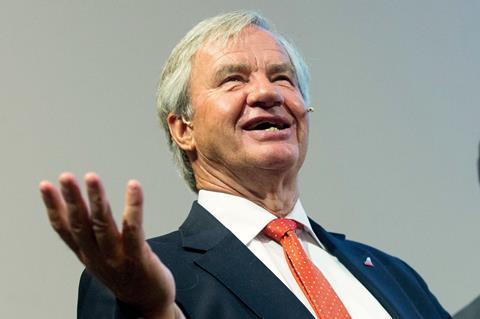 Troubled low-cost carrier Norwegian said in mid-January that it was abandoning its long-haul unit to focus on Norwegian domestic, regional Scandinavian, and key European services.
Cirium fleets data shows Norwegian had 35 Boeing 787 widebodies in its fleet – a mixture of 787-8s and -9s.
While Norwegian succeeded in shaking up the transatlantic market with its long-haul low-cost services – prompting defensive moves from IAG in particular – it was less successful at making money with the venture.