The new chief executive of British Airways has called for the urgent introduction of pre-flight coronavirus testing to save the UK's airline industry.
"The stakes could not be higher," Sean Doyle says during today's Airlines 2050 event. "There is a risk we will not see beyond this crisis if we do not get people flying again."
Highlighting "the huge reduction in travel" being seen in BA's markets, Doyle states that "quarantines are not the solution" to reigniting demand for international flights.
Even halving the current 14-day quarantine requirement – which is in place for the vast majority of international arrivals to the UK – would mean the the country gets "left behind", Doyle believes.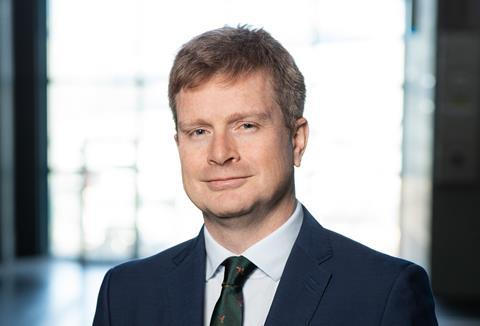 Citing BA's once lucrative and extensive US network, Doyle notes that the UK flag carrier was flying to 30 cities pre-crisis but is now serving less than half that number. It had 12 daily New York flights, for example, but is now operating two with fewer than 200 passengers on a typical day.
A recovery is unlikely without "reliable and affordable" Covid-19 testing before passengers travel, he states.
Beyond the UK's policy decisions, the coronavirus crisis "is an industry issue that requires a whole-industry response", Doyle says.
Speaking during the same event, UK transport secretary Grant Shapps says the government is developing proposals for the routine testing of international passengers. Measures under consideration, however, include testing arrivals several days after they land in the UK.
"What we need is a period of isolation and a single test," Shapps states.
A taskforce is due to report to the UK prime minister Boris Johnson on testing proposals in early November, Shapps adds.
Doyle was appointed chief executive of BA earlier this month following the sudden departure of Alex Cruz. He had been leading IAG-owned Aer Lingus since January 2019, having worked for BA for two decades, latterly as director of network, fleet and alliances.
UK aviation summit Airlines 2050 – launched last year by airline groups Airlines UK, BAR UK and IATA UK, alongside FlightGlobal – is being held today via a live online stream.