LATAM Airlines' revised debtor-in-possession financing proposal has been approved by a bankruptcy court in New York,
The carrier's original request to secure $2.2 billion through DIP financing was rejected earlier this month by a judge at the Southern District of New York court because of an option to cause Tranche C creditors so subscribe shares of the company using the proceeds of the loan payment.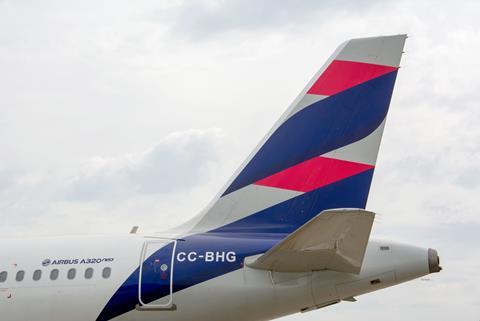 LATAM subsequently submitted a revised proposal which, among other modifications, eliminated the subscribed share option for Tranche C lenders.
In an 18 September Securities and Exchange Commission filing, LATAM says a judge at the New York court had "resolved to approve the new DIP financing proposal".
LATAM filed for Chapter 11 bankruptcy protection in the USA in May after the coronavirus pandemic wiped out demand for air travel. The airline's transamerican joint venture agreement with Delta Air Lines was approved by Brazilian regulators on 18 September. Delta holds a 20% stake in the Chile-based airline group.