The chief executive of start-up Norse Atlantic Airways has blasted US lawmakers for making "false" claims about labour practices, insisting Norse will hire US staff and conform to air transport treaties.
"We encourage people to stick to the facts and not listen to false claims made by parties who don't know our company or have made any effort to reach out to us," Norse CEO Bjorn Tore Larsen tells FlightGlobal. "Our door is open, and we welcome any questions about our future operation that will create US jobs and offer Americans affordable flights to Europe."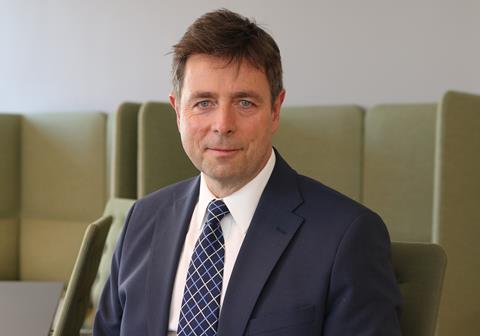 The pushback responds to a 30 March letter in which two US lawmakers called Norse, which has yet to start operations, an "unfair player".
House Committee on Transportation and Infrastructure chair Peter DeFazio, and aviation sub-committee head Rick Larsen, sent the letter to US Department of Transportation secretary Pete Buttigieg.
The lawmakers said Norse might pursue a business plan similar to that of Norwegian Air International (NAI), the Ireland-based affiliate of Norwegian.
Several year ago, DeFazio and airline labour groups opposed NAI's foreign air carrier permit, saying Norwegian had based NAI in Ireland to skirt Norway's tighter labour laws. Doing so violated the USA's "open skies" air treaty with Norway and negatively affected US Jobs, they said.
The latest letter demands that the DOT deny Norse's foreign air carrier permit if it pursues a structure similar to NAI's.
"These claims are false and seem to be based on misinformation," says Norse chief Larsen.
Norse, recently launched by executives with ties to Norwegian, intend to begin flying from Europe to the USA this year, using ex-Norwegian 787s.
"Norse Atlantic Airways is a Norwegian airline with Norwegian owners, headquartered in Norway and about to be listed on the Oslo stock exchange," Larsen says. "Norse plans to obtain a Norwegian operating licence."
Larsen insists Norse will not run afoul of air treaties.
"We are confident that we will obtain all necessary permits we need to fly between Europe and the USA, in line with the Open Skies Agreement," he says.
The company intends "to recruit a number of American people – both flight/cabin crew and administrative staff – and they will be permanently employed," Larsen adds. "We fully respect the employees' right to unionise, and welcome our future colleagues to join a union if that is what they wish."
Financially strained Norwegian grounded its 787s last year and has since abandoned its long-haul operation.
In March, Norse disclosed its plan to begin long-haul transatlantic flights using former Norwegian 787s. OSM Aviation, a staffing company which Norse CEO Larsen helped found, is advertising on its website for crew to staff Norse's jets.
"We will be a challenger offering long-haul flights at an affordable fare, and will of course operate according to the applicable regulatory framework," Larsen says.
NAI had caused a stir partly because it allegedly hired of pilots through staffing companies for the purpose of keeping costs low.
Norwegian also worked wtih OSM Aviation.
Larsen is Norse's majority owner. Other owners include OSM Aviation itself, and former Norwegian CEO Bjorn Kjos.