As International Women's Day is celebrated around the world, the global airline industry can cite recent progress towards achieving a better gender balance in executive teams, even if it is sometimes a case of two steps forward, one step back – from a very low base.
Since FlightGlobal completed its latest survey of women in the C-suite of the top 100 passenger airlines and groups in October 2020, two key chief executive appointments have been made: in early November, Jayne Hrdlicka replaced Paul Scurrah at the top of Virgin Australia; and in early February, Aer Lingus announced Lynne Embleton as its new chief executive, effective 6 April.
Hrdlicka is a former boss of Qantas group airline Jetstar, while Embleton was leading IAG cargo before being lined up to helm the Irish carrier, ultimately to fill the vacancy created by Sean Doyle's appointment as British Airways chief.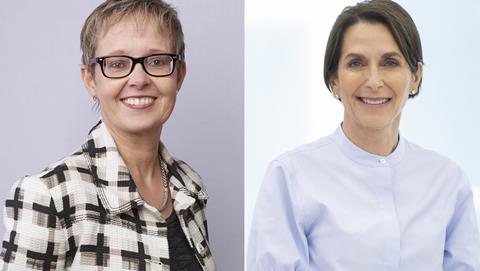 Offsetting that progress to an extent, however, are reports from Spain suggesting that Air Europa chief executive Maria Jose Hidalgo is being replaced by former Iberia Express and Vueling executive Valentin Lago, as part of the Globalia-owned carrier's sale to IAG.
Therefore, on International Women's Day 2021, four of the world's top 100 airlines are set to be led by women into the industry's hoped-for recovery from the Covid-19 pandemic: Air France under Anne Rigail, Aer Lingus under Embleton, VietJet under Nguyen Thi Phuong Thao and Virgin Australia under Hrdlicka.
That total is flat with the four chief executives recorded in FlightGlobal's first survey of the industry, which was completed in 2017.
In the wider C-suite, however, the four annual surveys have reflected a slow rise in the number of female incumbents.
In the 2017 survey, 65 – or 11% – of the 600 surveyed C-suite positions were taken by women. That proportion has ticked upwards each year since, reaching 85 – or 14% – in the 2020 survey.
If that trend were to continue, it would be the mid-2050s before there is an equal split between female and male incumbents in senior executive positions at airlines.
Meanwhile, outside the top 100 airlines, Harpreet A De Singh was appointed as chief executive of Alliance Air, a regional subsidiary of Air India, in late October last year, stepping across from an executive role at the parent carrier.
At other smaller operators, there are examples of female leaders who have been in post for some time, including RwandAir's Yvonne Makolo, Wingo's Carolina Cortizo, Blue Air's Oana Petrescu, Transavia France's Nathalie Stubler, Indonesia AirAsia's Veranita Yosephine Sinaga, and Atlantic Airways' Johanna a Bergi.