European travel operator TUI Group has reported a full-year EBIT loss of €3 billion ($3.6 billion), but is confident that 2021 will be a "transition year" for tourism with pre-pandemic levels expected to return in 2022.
The loss compares with an €893.5 million EBIT profit in 2019. Revenue fell 58% to €7.9 billion, and the company has raised its long-term annual cost-cutting goal to €400 million from the previously-targeted €300 million.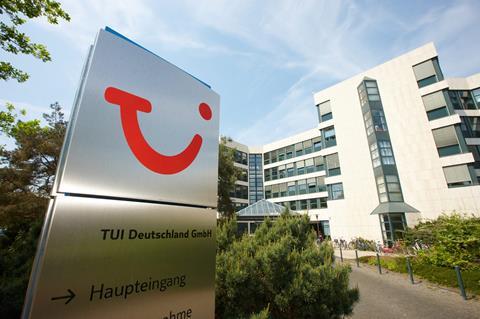 Demand for travel is rising, says TUI, and 50% of its holiday programme for May 2021 is "already booked". For next summer, average prices are 14% higher and bookings are up 3% compared with the summer of 2019.
"TUI is ready for a speedy and successful resumption of travel activities as soon as the lockdowns are lifted and destinations reopen," states chief executive Fritz Joussen. "The prospect of vaccinations from the beginning of the year will significantly increase demand for summer holidays in 2021. We are prepared for a new start after the crisis."
However, the group states that "due to the continuing high incidence of infection" and the resulting travel restrictions, "it is not possible at this stage to make a reliable forecast of the extent and period of travel activity in 2021".
Earlier this month, TUI secured its third government bailout this year. In April, the Hannover-headquartered group received €1.8 billion from state-owned development government bank KfW. This was followed by another €1.2 billion package from KfW in August, and then a further €1.8 billion financial support package in December from German government fund WSF, largest shareholder Unifirm and a consortium of banks.
The group says it now has liquid funds amounting to €2.5 billion.
TUI says the first five months of the 2020 financial year, from October 2019 to February 2020, were "very successful", but by mid-March the group "had to completely discontinue all travel activities due to worldwide travel warnings".