Philippine Airlines has appointed Stanley Ng as its new acting president and operating chief effective immediately — its first senior management change since exiting restructuring in late-December.
The appointment comes as outgoing COO and president Gilbert Santa Maria announced his resignation from the carrier. He also steps down as director at the airline and at the airline's parent company PAL Holdings.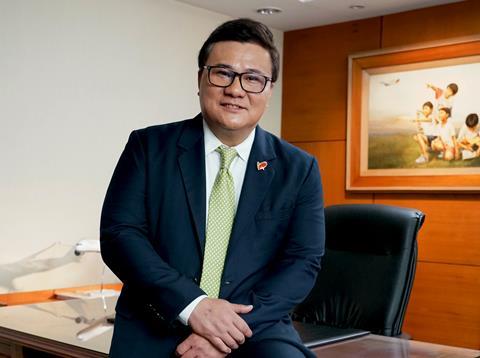 No reason was provided by the airline for his resignation.
Santa Maria held the president and operating chief roles for over two years, overseeing the airline through its restructuring process amid the pandemic.
Ng, an Airbus A320 pilot who joined the airline in 2003, will helm the airline for six months, or until a new president has been found, says PAL.
Ng's appointment also marks the first time in 60 years that an airline pilot has led PAL. He was previously senior vice president for airline operations before being promoted.
Says PAL: "We express our full trust and confidence in Captain Ng and in the senior management team which remains intact. We will all work together to execute the recovery plan and maintain the momentum toward the full recovery of the nation's flag carrier."
PAL filed for Chapter 11 in September 2021, as it was heavily battered by the impact of the coronavirus pandemic. Four months later, the Manila-based carrier emerged from restructuring, stating that it had "streamlined operations with a reorganised fleet" and was "better capitalised for future growth".