US president Joe Biden intends on 12 March to sign a bill that would make $14 billion in aid available for the benefit of employees at US airlines.
The US House of Representatives gave the bill its final thumbs up on 10 March. The US Senate had already approved the measure.
The bill, itself a much broader pandemic-relief package, would set aside $14 billion in funds that would extend the US government's "Payroll Support Program" for airlines. It includes another $1 billion for staff at contractors to airlines, according to a version posted by the House Budget Committee.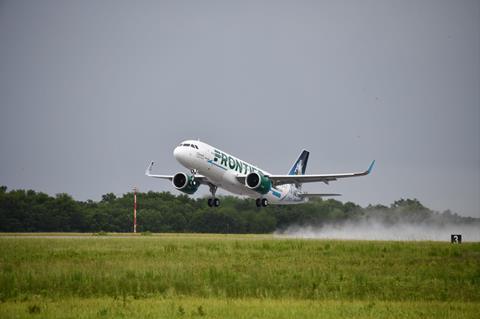 As with previous airline-aid measures, carriers and contractors would need to use the money to pay employee wages and benefits. Airlines that take funds would be prohibited from laying off staff through the end of September.
The bill also sets aside $3 billion in funds for employees at US aerospace manufacturers – marking the first time that sector of the aerospace market has been singled out for federal pandemic aid.
"On Friday, I look forward to signing the American Rescue Plan into law at the White House," says Biden in a statement.
The US government has previously passed two Covid-19-relief laws that provided a combined $40 billion for airline workers. The most-recent aid package prohibited airlines from laying off workers until the end of March.
The bill's passage is another major victory for the lobbying arms of US airlines, trade groups and unions.
Industry group Airlines for America calls the latest bill "vital to preserving the jobs of the US airline" industry.
In a video, American Airlines chief executive Doug Parker tells employees who had had received a layoff warning to "tear it up".
"There aren't going to be any furloughs at American Airlines in April, and with vaccines on the rise, hopefully never again," Parker says.