Qantas is confident of a strong domestic market rebound as the coronavirus pandemic abates in 2021, led by visiting friends and relatives (VFR) travel.
Speaking on the Reuters Next virtual conference on 14 January, Qantas chief executive Alan Joyce said there is enormous domestic travel demand pent up in Australia, which continues to suffer a number of interstate border closures amid periodic surges in Covid-19, most recently in Brisbane and Sydney.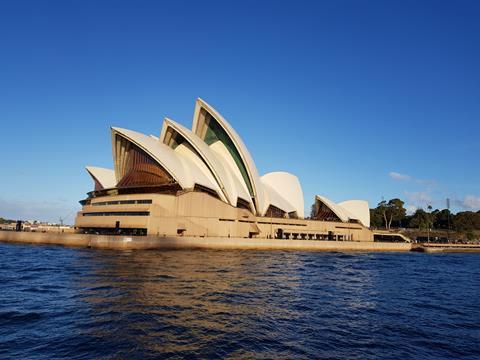 Prior to December's Covid-19 outbreak in Sydney, which resulted in various border closures, Joyce says that Qantas had been experiencing "significant growth and volumes." The renewed outbreaks were, however, a clear setback.
The latest outbreak means that Qantas expects to deploy 60% of its pre-pandemic capacity in January-March 2021, and 80% from April-June.
As the year goes on vaccines will play an increasingly important role. Joyce expects that the Australian population will be "fully vaccinated by the end of October."
Australian concerns about international travel will likely see a boom in domestic VFR traffic, as well as demand for domestic tourism.
Joyce is also optimistic about the return of business travelers, with company research suggesting pent up demand in this area well.
If, however, the recovery falters and the tough conditions it faced in 2020 still prevail, Qantas can survive for "multiple years with the level of liquidity we have."
He is also unconcerned about the more prominent role Regional Express (Rex) will play in the domestic market, with the carrier adding narrowbodies and moving onto routes that were previously the sole domain of Australia's bigger airlines.
He notes that low-cost unit Jetstar has "massive scale" compared to Rex. He expects that Qantas and Jetstar will control 70% of the domestic market, followed by the rebooted Virgin Australia, with Rex "a long distance behind."