Qantas has appointed former Air New Zealand revenue chief Cam Wallace to lead its international unit from July, as part of a wider senior management shake-up and as the airline sees continued recovery across its network.
The move, announced 27 February, comes as current Qantas International and Domestic CEO Andrew David announces his retirement from the airline group in September.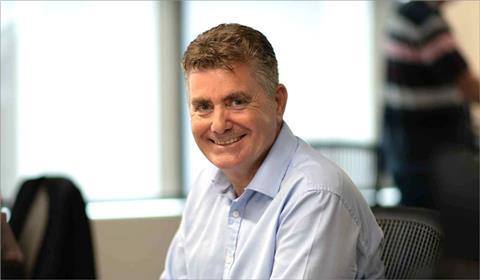 From July, Qantas will also split the role into two portfolios, with Wallace taking helm of the international and freight portfolio. The role was consolidated during the pandemic, amid a collapse of travel demand around the world and within Australia.
David, who has over 10 years of experience within the Qantas Group, will stay on as domestic chief until his successor is appointed, says the airline.
Since joining the airline in 2013, he has held several roles across the group, including as operations chief, and as executive director of Jetstar Japan.
Qantas group chief Alan Joyce says: "Andrew has contributed a huge amount during his 10 years across both Qantas and Jetstar. His leadership of Qantas' domestic, international and freight businesses has been pivotal, especially during the incredible challenge of putting the airline into hibernation and bringing it back again."
As for Wallace, he joins the airline from New Zealand media group MediaWorks, where he has been the group chief executive since 2021.
He announced his resignation from MediaWorks on 27 February, hours before Qantas announced his new appointment. Wallace spent over 20 years with Air NZ, including in sales and marketing, cargo, as well as revenue management, and left in 2020.
He joins Qantas at a time when the airline is focused on recovering its international operations to pre-pandemic levels. Wallace will also prepare the airline for its first ultra-long-haul flight in late-2025, under the 'Project Sunrise' programme.
Says Joyce on Wallace's appointment: ""The Qantas Group has always been able to attract top talent and Cam Wallace is one of the best airline executives in the region. He brings over two decades of airline experience including his long career at Air New Zealand, with responsibilities spanning sales, revenue management, market development, alliances and cargo. Cam is inheriting a very talented team and will add to the depth of experience on our group management committee."
The airline group swung an underlying pre-tax profit of A$1.4 billion ($939 million) for the six months to 31 December 2022, its highest half-year profit in about five years. Qantas' domestic and international units returned to the black in the half-year, despite a series of operational snares, and as international yields rose.