Qantas will convert two Airbus A330-200s into freighters in 2022 amid a boom in the cargo market driven by a "significant shift" towards e-commerce.
The two aircraft will be converted by EFW, the Airbus-ST Engineering freighter conversion joint venture, with the first example to be inducted in August 2022, says the airline.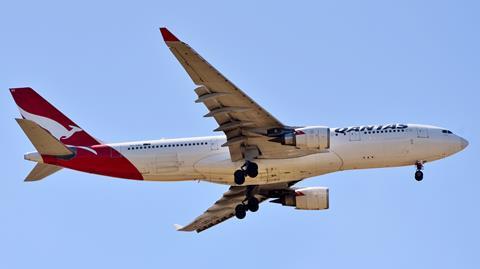 The first converted freighter will commence operations in mid-2023, with the second to follow by end-2023.
Qantas will deploy one A330-200P2F on international cargo flights, while the other will be a "new addition to the dedicated fleet" operating under Australia Post's domestic parcel and mail business.
It adds that the seat capacity from the two A330s will be replaced by "more effective scheduling" in its passenger network. "Qantas will also take delivery of three new Boeing 787-9 Dreamliners during 2022," it states.
According to Cirium fleets data, Qantas has 16 in-service A330-200s, with another two in storage. The two stored jets, registered VH-EBB and VH-EBD, were delivered to the airline in 2002 and 2003, respectively.
Qantas adds that its cargo unit will be receiving its third A321P2F, which will operate for Australia Post.
Qantas Freight was the launch customer for the A321 converted freighter programme, taking delivery of the first example in 2020.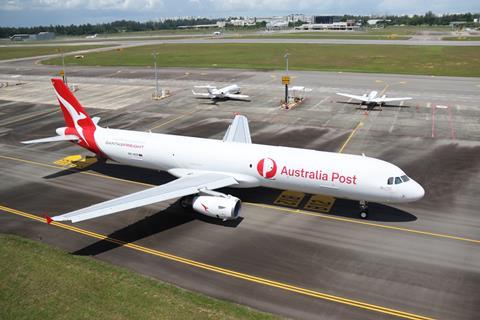 When the A330 conversions are completed, the group will operate 25 dedicated cargo aircraft, which includes 747 and 737 freighters.
Says Qantas group chief Alan Joyce: "Our freight business has boomed during the pandemic and while some of that is temporary, Covid-19 has accelerated the permanent expansion of eCommerce and online shopping in this country."
"The converted A330 aircraft for Australia Post will be able to carry around 50t of cargo each flight, more than double the capacity of other freighters operating for the national postal service," he adds.
Separately, the carrier has relaunched direct flights between Australia and India, following a decade-long hiatus.
The first flight between Sydney and Delhi took off on 6 December, with flights from Melbourne to follow on 22 December.
Qantas last operated commercial flights to India in 2012, flying between Brisbane and Mumbai, before it exited the market.