All passengers flying with Qatar Airways in economy class will be required to wear face shields as part of health and safety measures announced by the carrier today in response to the risks posed by the coronavirus pandemic.
Those shields are in addition to face masks or coverings, and will be provided by the airline.
Economy-class passengers must wear shields and masks throughout the flight, the Middle Eastern carrier states, except during drink and meal services.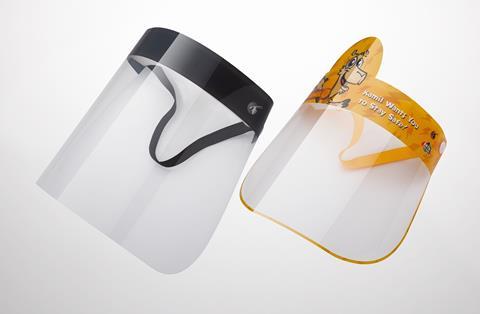 Business-class passengers "are asked to wear their face shield and mask on board at their own discretion, as they enjoy more space and privacy", the airline says.
All passengers will receive a complimentary "protective kit", which will include a single-use surgical face mask, large disposable gloves and an alcohol-based hand-sanitiser gel.
The face shields will be distributed at check-in for Doha-origin flights, and at the gate for overseas-origin departures.
Qatar Airways has also confirmed that cabin crew will wear a "new protective gown" in addition to safety glasses, gloves and masks.
By mandating face shields, the airline's measures go beyond those adopted by most other carriers, which tend to focus on face coverings only.
"Throughout the COVID-19 crisis, the safety of our passengers has been our highest priority," states Qatar Airways chief executive Akbar Al Baker. "As the largest international airline flying consistently throughout the pandemic, we have become one of the most experienced in safety and hygiene. We will continue to lead the industry in terms of the services offered to our passengers, so that they can travel with confidence."
Speaking to FlightGlobal in June, Al Baker said he expects the global hunger for travel that is important to Qatar Airways' business model will return, powered by a scientific breakthrough.
"The entire scientific community is working to defeat this pandemic and I'm sure there will be a breakthrough that will make people have confidence to travel again," he said.