Qatar Airways is to axe a "substantial number" of jobs as the global aviation industry faces a "grim" global outlook with no foreseeable improvement, the airline's chief executive has told employees.
In a 4 May letter to cabin crew, Akbar Al Baker writes: "The truth is, we simply cannot sustain the current staff numbers and will need to make a substantial number of jobs redundant – inclusive of cabin crew."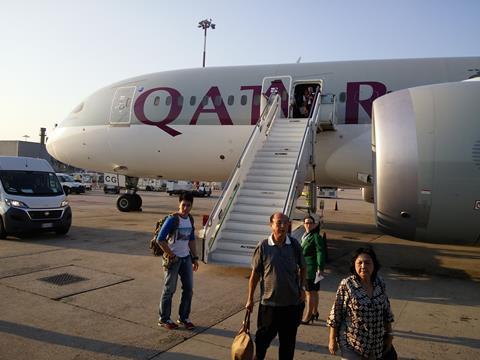 Details of the planned reductions will be communicated "in the upcoming weeks", says Al Baker in the letter, and the airline is developing a "special recruitment programme" to ensure that staff can make a "swift return" to the airline "should the opportunity arise".
The airline has declined to comment further on how many jobs will be affected, but says it must "act decisively" to protect its future.
"Qatar Airways can confirm that the airline will make a number of roles redundant due to the impact of Covid-19," it states. "Any job loss is regrettable and we will be working closely with all affected employees to offer our full support during this difficult time."
Al Baker adds: "Despite all our efforts and hopes for a quick rebound, we are facing adversity on an unprecedented scale. The global outlook for our industry looks grim and many airlines are closing or significantly reducing operations. Qatar Airways is not immune to this challenge."
The Doha-based Oneworld member must face "a new reality" in which many international borders are closed, "with no foreseeable outlook for immediate, positive change", says Al Baker.
Qatar Airways had shown more resistance than other airlines to cutting services, noting in early April that it was "working with governments around the world to maintain a strong schedule of flights, and organising charter flights where needed".