Qatar Airways has signed a wide-ranging strategic partnership with Virgin Australia, becoming the latest Middle Eastern carrier to join forces with an Australian airline.
The partnership, announced during the Arabian Travel Market in Dubai, includes codeshares, as well as loyalty programmes, and is expected to commence in the middle of the year.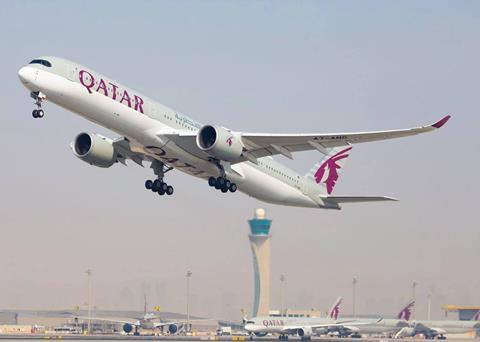 Under the agreement, Qatar passengers will be able to "travel seamlessly" onto Virgin Australia's domestic network, covering cities such as Cairns, Gold Coast, as well as Broome. It will also cover the Australian carrier's short-haul network, including to New Zealand and Fiji.
Qatar flies daily to key Australian points, including Sydney, Brisbane, as well as Melbourne.
In return, Virgin Australia passengers will "be able to directly access" Qatar's full international network spanning 140 cities via Doha.
Says Qatar: "The partnership with Virgin Australia builds on Qatar Airways' long-term commitment to connecting Australia to the world. During the Covid-19 pandemic, Qatar Airways was the only airline consistently operating international services to Australia, providing critical links for Australians to return home."
The agreement is the third such venture between a Middle Eastern carrier and an Australian carrier.
National carrier Qantas, which is Qatar's Oneworld alliance partner, has a long-standing relationship with Qatar rival Emirates Airline.
Virgin Australia itself has partnership agreements with another Middle Eastern carrier, Etihad Airways.
Virgin Australia's other international partners include Singapore Airlines, United Airlines and Air Canada, all of whom are from Star Alliance.