Long-standing Allegiant Travel chair and chief executive Maurice Gallagher will hand the chief executive role to company president John Redmond from June.
Under the succession plan, Gallagher will take on the executive chairman role at Allegiant Travel, parent of ultra-low-cost carrier Allegiant Air, while Redmond will hold the CEO position alongside his title as president.
Gallagher, who acquired majority control of Allegiant 20 years ago, became CEO in 2003 and chairman in 2006. Under his leadership, the leisure operator grew rapidly, generating revenue of $1.7 billion and a net profit of $152 million in 2021.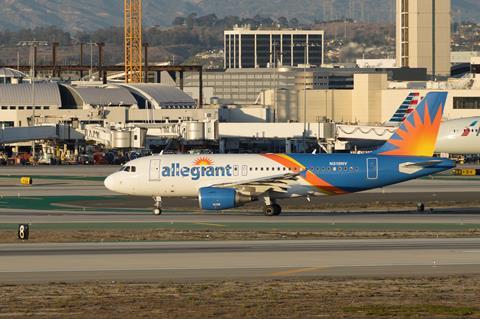 "As a fifteen-year Allegiant board-member and president of the company since 2016, no one understands the vision and strategic direction of Allegiant better than John," Gallagher says. "John's promotion to CEO, and my step to executive chairman, simply formalises title changes that have been working in practice for the last several years."
Redmond joined the Las Vegas airline in 2007, having previously held executive positions in the hospitality sector.
"The strategy, model and plan are firmly in place and, combined with our exceptional management team, there is no limit to what we can accomplish," Redmond says.
Redmond is the latest change among chief executives at US carriers. Southwest Airlines' executive vice-president of corporate services Bob Jordan took the helm of the that carrier at the start of the month, after long-standing chief executive Gary Kelly stepped down. American Airlines president Robert Isom is scheduled at the end of next month to succeed another long-established chief executive, Doug Parker