US regional airline behemoth Republic Airways is opening a new corporate headquarters and training centre in the Indianapolis suburb of Carmel.
Shifting to the new 105,000sq ft (9,755sq m) facility will enable Republic, which is currently based in Indianapolis, to consolidate existing training centres in Cincinnati, St Louis, Indianapolis and elsewhere, Republic says on 20 September.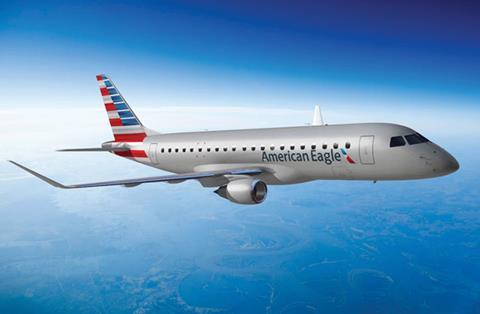 "The site will include a high-tech training facility for pilots, technicians, flight attendants and other positions," the carrier adds.
Republic will equip the new facility with two "cabin trainers", eight flight simulators and 20 classrooms. It will also include temporary housing for use by employees during training, says the airline.
Republic Airways is among the USA's largest regional airlines, with a fleet including some 220 Embraer E-Jets, according to Cirium fleets data. The carrier operates flights for American Airlines, Delta Air Lines and United Airlines.