Australian charter operator National Jet Express (NJE) will retain its operating fleet – and grow it "aggressively" in the future – following its acquisition by compatriot Regional Express (Rex).
Rex executive chairman Lim Kim Hai says the takeover of the fly-in, fly-out operator is expected to wrap up by September, when a review with Australia's Foreign Investment Review Board is completed.
In July, Rex announced plans to acquire NJE, the regional services unit of Cobham Aviation Services Australia, for about A$48 million ($33.2 million). The move will add about 20 aircraft to Rex's fleet, and more importantly allows it to gain a foothold in the lucrive fly-in, fly-out market.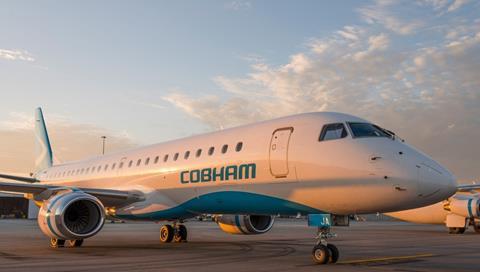 Lim, who spoke to FlightGlobal in Singapore, adds that the unit will keep its own branding and not fly under the Rex brand. It will also be "run independently in as far as the customer-facing part is concerned".
Lim acknowledges that National Jet's fleet – comprising De Havilland Dash 8-400 turboprops and Embraer 190 regional jets – is "very different" from Rex's operating fleet.
He adds: "There is not much synergy in the fleet, because the needs of fly-in, fly-out are very different from the needs of [regular passenger transportation]."
"[NJE's] fleet of Dash 8s and E190s…[are perhaps] the best, most modern aircraft that fly-in, fly-out customers would need," says Lim, while noting that "traditionally" such flights would be operated with older Fokker 100s – an indirect swipe at competitor Alliance Aviation.
Asked about competition in the lucrative resources charter market, Lim is bullish about Rex's prospects, and believes the sector has been "under-challenged" for many years.
"If the resource companies and the mines have a choice, then it is quite obvious where they will go. And of course, mines are very mindful about the safety…and comfort of their staff. So when there is no choice…you have no choice, but the moment you have choice, I suppose that would be quite obvious what they would do," he adds.