Australia's Regional Express will furlough an unspecified number of employees in the coming months, as it flags a deeper full-year loss amid ongoing lockdowns in several parts of the country.
In a 10 August stock exchange filing, Rex states it would be implementing "temporary stand downs" after consulting with its stakeholders. It did not elaborate, except to say that more details will be shared at the end of the week.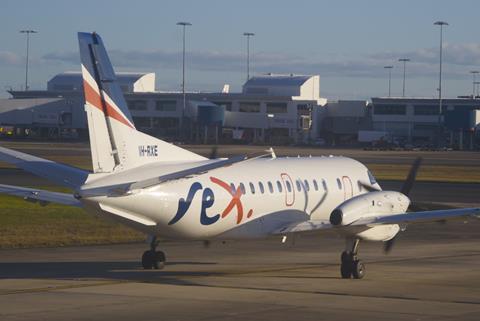 The carrier, which in March launched domestic jet operations, also forecast a pre-tax statutory loss of A$18 million ($13.2 million) for the year ended 30 June. This compares to a A$15 million loss it forecast in early June.
It attributes the dismal forecast to a domestic travel market upended by a resurgence in the coronavirus, particularly the more infectious Delta variant.
Since June, Sydney, as well as the state of New South Wales, have been placed under lockdown, to curb the spread of infections. Subsequently, other states have entered lockdown and shut their domestic borders.
Rex in its revised earnings guidance concedes it underestimated the length of border closures.
"Furthermore, no measures were taken initially to mitigate the losses, as the lockdown was perceived to be temporary and of short duration," Rex says.
The airline is due to release its full-year earnings on 31 August, when it says it would also disclose its outlook for the domestic market.
The latest wave of coronavirus infections in Australia has also forced Rex to suspend its jet operations, which fly between state capitals such as Melbourne and Sydney.
Rex's announcement follows that of arch-rival Qantas, which in early August announced it was placing 2,500 staff on furlough, including pilots, flight attendants and airport workers.