Processes for passengers to prove either Covid-19 vaccination or negative test results are likely to play a role in the opening up of European airline markets, but more comprehensive digital health passports are not, in the view of Ryanair group chief executive Michael O'Leary.
Speaking during a 24 March briefing on the carrier's summer schedule for its key UK market, O'Leary said he worries "when people talk about digital health passes and digital passports etc, etc".
He expresses doubt that there will be "international agreement on what a digital health pass will even look like", and believes that "governments will not be in a position to produce" such passports.
Rather, O'Leary reckons "the best we will manage as an industry" in the coming summer season will be a system where passengers "upload vaccine certificates or negative PCR certificates".
Earlier in March, Ryanair launched a "Covid-19 Travel Wallet" through its app, enabling customer to upload "their negative PCR tests, their Covid vaccination certificates and other Covid documents that may be required for EU travel this summer".
O'Leary further cites the system adopted in Israel, "where the citizenry have the green vaccine certificate uploaded to their mobile app" to allow access to hospitality venues, saying: "I think we will have a similar system here this summer".
Such a system would "allow people to travel on work or on holidays" in Europe, he says.
Indeed, the European Commission released proposals for a digital Covid-19 health certificate scheme on 17 March, dubbed the "Digital Green Certificate".
And with the region set to be "awash with vaccines by the middle of summer", in O'Leary's view, "I'm not sure we will be that worried about having health passports thereafter".
"I don't see there would be any reason for travel restrictions," he states.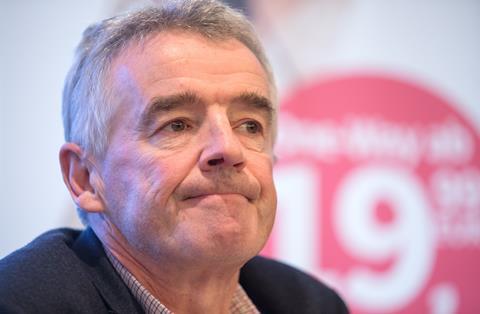 Several organisations are developing comprehensive digital health apps for passengers as a way to open up international travel markets during the recovery from the pandemic.
IATA – which has its Travel Pass app in trials with a number of airlines – has expressed concern that some governments are not taking the necessary steps to ensure the standards and processes will be in place for their widespread use.
The airline industry body notes, however, that such apps are likely to have utility beyond the pandemic, including through facilitating the "touchless" airport journey via biometric functions.