Ryanair's chief marketing officer, Kenny Jacobs, is leaving the airline after six years in the role.
Jacobs joined the Irish budget carrier in January 2014. He was previously chief marketing officer at price-comparison website Moneysupermarket.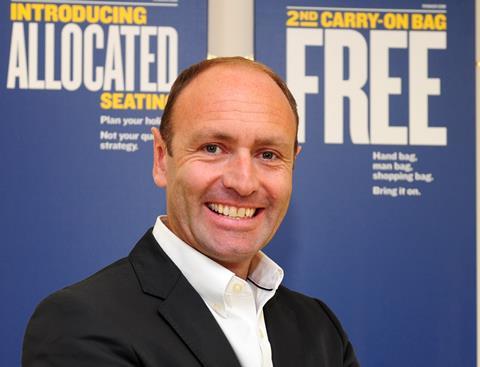 The move follows the departure of Ryanair's chief operating officer, Peter Bellew, who left the airline at the end of 2019 and joined UK-based rival EasyJet.
Jacobs spearheaded Ryanair's "Always Getting Better" campaign, which set out to improve the airline's reputation for customer service.
In an emailed statement, Jacobs says he will "enjoy a summer off with my family and then look for my next challenge".
Ryanair group chief executive Michael O'Leary states: "Kenny Jacobs has decided to step down as CMO of Ryanair after six successful years, during which Ryanair's website and digital presence has been transformed.
"Kenny was the author of the successful 'Always Getting Better' brand six years ago when he first joined, and he has championed many of the successful customer service improvements we have launched in recent years, which has underpinned our successful growth and evolution."