Allegiant Travel Company, parent of Allegiant Air, has accepted the resignation of co-president and chief operating officer Scott Sheldon, prompting a reshuffling of the airline's executives.
Sheldon has been co-president alongside Greg Anderson, Allegiant's chief financial officer, since both were hired to the roles in July 2022. Anderson will "continue serving as president and will assume oversight of the company's operational teams", the airline disclosed 27 January.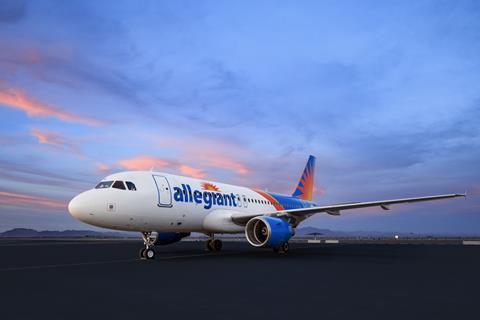 "After careful deliberation, I believe now is the right time to move on from Allegiant and pursue more entrepreneurial opportunities," Sheldon says. "The company is stacked with some of the best and brightest talent in the industry and I'm confident the current management team will build on the strong foundations in place and guide Allegiant to its best days."
"I am incredibly proud of the work Scott has done throughout his tenure here at Allegiant," adds John Redmond, Allegiant's chief executive. "His influence, leadership and guidance permeated all levels of the organisation, and the company would not be where it is today without his contributions."
Keny Wilper, Allegiant's senior vice-president of its operational control centre and stations, will step into the role of chief operating officer on an interim basis. Wilper has been with the Las Vegas-based discount airline since 2002 and helped develop its ancillary in-flight programme – or non-ticket revenue – which has been a "cornerstone of Allegiant's business model", the airline says.
Wilper has overseen Allegiant's operations at more than 100 airports since 2015, and in 2022 his duties expanded to include directing the control centre.

The ultra-low-cost carrier currently operates an all-Airbus fleet of Airbus A320s and A319s but has orders for 50 Boeing 737 Max jets and options for a further 50 airframes. Due to repeated delays in the Max programme, Allegiant expects to receive only three 737s in 2023.