Norwegian shareholders have backed a proposed rights issue as part of the carrier's continuing restructuring efforts at an extraordinary general meeting today.
The carrier earlier this month outlined plans for "significant equitisation" of debt at market price, and to seek approval for a NKr4 billion ($453 million) rights issue.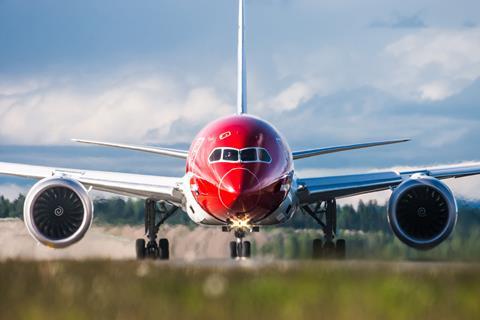 The move came after the Norwegian government denied further financial support to the carrier – prompting it to enter a court-supervised examinership in Ireland, which has since been supplemented by a parallel process in Norway. The airline had previously warned it would require further funding to survive the winter season.
"The company achieved over 80% votes in favour of the proposed rights issue," the airline says following today's EGM, noting all its proposed resolutions were backed during the meeting.
Norwegian has been operating in 'hibernation mode' since the pandemic, ahead of a planned build-up of services next summer.