Singapore Airlines (SIA) has successfully raised S$850 million ($630 million) through a convertible bond issue.
Originally targeted to raise S$750 million, the amount was raised owing to strong investor support, says the carrier.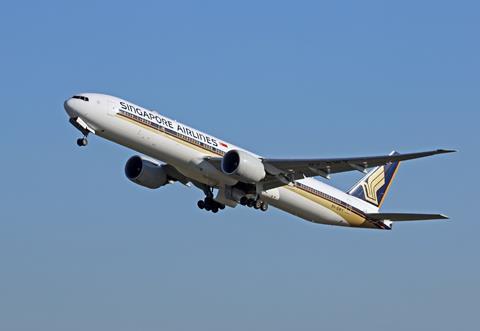 The five-year bonds carry a coupon of 1.625%, and can be converted to shares at a premium to the existing share price.
"We would like to thank investors for the strong support," says SIA chief executive Goh Choong Phong.
"The placement was successfully executed with a highly competitive coupon and substantial conversion premium. Such attractive terms for the Company underscore the strong confidence that investors have in Singapore Airlines, as well as our ability to successfully overcome the near-term challenges and emerge as a leader in the airline industry."
The carrier reiterated remarks from its recent first half results that it is in discussions regarding sale and leaseback transactions aimed at improving liquidity.
The airline adds that since the start of its 2020/2021 financial year on 1 April, it has raised S$12.2 billion in capital.
"Including the new lines of credit, SIA will continue to have access to more than S$2.1 billion in committed credit lines," it says. "For the period up to July 2021, the Company also retains the option to raise up to S$6.2 billion in additional mandatory convertible bonds that would provide further liquidity if necessary."
Updates previous story that stated bond issue had been proposed, and corrects figure in second line.