Singapore Airlines has expressed confidence that it has the cash to ride out the coronavirus pandemic, as it also seeks to lower its monthly cash burn.
It says that a recent S$6.2 billion ($4.7 billion) convertible bond issue, in addition to its existing cash reserves, provide "the liquidity to sufficiently cover our financial needs well into FY2022/23".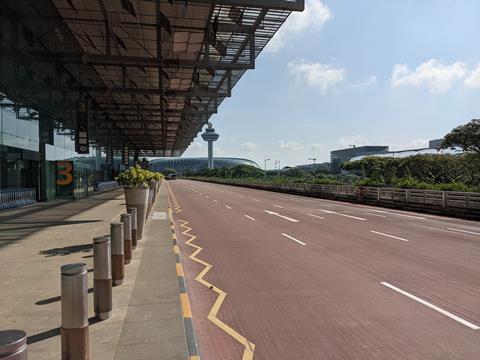 The offering, announced on 20 May, constituted the second tranche of its Mandatory Convertible Bonds (MCB) programme, originally approved by shareholders on 30 April 2020.
SIA Group made the remarks in response to a series of questions from the Securities Investors Association of Singapore (SIAS).
The group justified its decision to exercise the second tranche of the MCB on the basis of the challenging air travel situation owing to the Covid-19 pandemic. It pointed out that RPKs in 2020 were 97.9% lower than in 2019, resulting in a full-year net loss of S$4.3 billion.
"While the growing pace of vaccinations gives hope, new waves of infections around the world mean that international travel and immigration restrictions remain largely in place and it remains uncertain as to when air traffic will recover to pre-Covid-19 levels," says SIA.
"As a result, we have been actively taking steps to build up our liquidity and the Rights Issue is a crucial component of such measures. Given the uncertain recovery trajectory, we believe it is the prudent approach to proceed with the issuance of the Rights 2021 MCBs. We have taken a multi-year view with this fundraising, combining the need to manage the crisis on hand and the need to invest for the future."
The SIAS's questions highlighted the strong support SIA has received from the Singapore government. It pointed out that Singapore sovereign wealth fund Temasek Holdings ended up with 96% of the original MCB issue, although it holds only 55.4% of SIA's shares.
SIA replied to say that the MCB programme received overwhelming support during shareholder meetings in 2020.
It also notes that monthly cash burn is roughly S$100-150 million, per month, compared with S$350 million a month at the start of the pandemic in 2020.
"We will continue to pursue reduction in cash burn through revenue generation (for example, strong cargo revenue and gradual improvement in passenger flown revenue through more flying activities)," says SIA. "In addition, we will continue to maintain stringent cost management."
It adds that the e-commerce, pharmaceutical, and other segments are providing "robust" demand for cargo, and that SIA is well position to transport vaccines to the region as production ramps up.
SIA raised S$14.6 billion in the 2020/21 financial year. As of 31 March, the group's cash and cash equivalents stood at S$7.8 billion, up from S$2.7 billion a year earlier.