Singapore Airlines and United Airlines have signed memorandum of understanding (MOU) related to a "partnership" between the two airlines.
SIA confirms the existence of the MOU, which was first reported in Singapore broadsheet The Straits Times.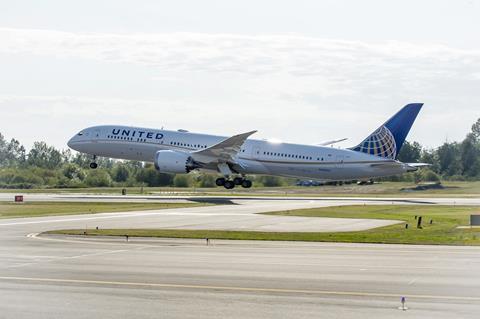 "We can confirm that Singapore Airlines has signed a Memorandum of Understanding (MOU) with United Airlines," says SIA.
"The details on the MOU remain confidential, and more information about the partnership will be shared in due course," it says. "SIA has established a wide range of partnerships with other airlines as part of its network and connectivity growth strategy. This enables SIA to gain access to additional points, offer more options for customers, and enhance the overall value proposition for them."
United, for its part, stopped short of stating whether an MOU had been signed, but said it was "continuously looking for ways to improve and strengthen" partnerships.
According to the Straits Times report, SIA announced the MOU internally in October. It stated that the carriers would aim to increase codesharing on each other's service's between Singapore and the USA.
Though both SIA and United are members of Star Alliance, cooperation between the two carriers has traditionally been limited.
According to SIA's website, it places its code on just eight of United's domestic USA flights from Houston, Texas. Before the coronavirus pandemic SIA served Houston via Manchester, but this service is not being operated presently.
Similarly, United Airlines has ceased flying to Singapore amid the pandemic. Formerly it operated a twice-daily direct service from San Francisco with Boeing 787-9s.
SIA currently serves three US points: Los Angeles, New York JFK, and San Francisco.