A Singapore aviation institute has called on the Association of Southeast Asian Nations (ASEAN) to consider a framework for Southeast Asian travel bubbles.
"While the global aviation industry has been decimated by the Covid-19 pandemic, the ten Southeast Asian countries which comprise [ASEAN] have experienced passenger traffic declines that have been much sharper than the global and Asia-Pacific averages," says a whitepaper from the Aviation Studies Institute at the Singapore University of Technology and Design.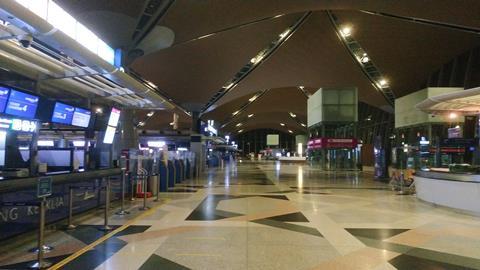 "Data from Kuala Lumpur International Airport and other sources also indicate that international travel within ASEAN has declined even more than travel connecting with non-ASEAN countries," the paper adds.
The whitepaper, authored by independent aviation consultant Brendan Sobie, notes that while air traffic is starting to recover in other regions, this is not happening in Southeast Asia. It estimates that domestic passenger levels in the region are at 50% of normal levels, but this is not particularly helpful for airlines given that domestic revenues are often insufficient to cover fixed costs.
This has resulted in airlines suspending or delaying lease payments.
International travel in the region, however, has been down 97% every month this year since April.
"Airline bankruptcies and collapses are expected, particularly if international air travel in ASEAN does not resume within the next few months," says the whitepaper. "ASEAN airlines have a pressing need to rebuild revenue streams. Local economies dependent on tourism have also been hard-hit."
Though bilateral arrangements allow for a limited amount of travel that is deemed essential, the numbers of passengers are highly restrictive. The whitepaper contends that the best way forward involves travel bubbles that rely on testing passengers for Covid-19, and not quarantines.
"For ASEAN traffic to recover, borders need to reopen or travel bubbles need to be established," it says. "International traffic within ASEAN is not about to increase beyond the current very low levels without air travel bubbles or a full reopening of borders."
The whitepaper suggests that the regional travel bubble framework could follow that of the Singapore-Hong Kong bubble. This arrangement was to commence on 22 November, but has postponed owing to a coronavirus outbreak in Hong Kong.
The whitepaper argues that although the Singapore-Hong Kong bubble is delayed, it actually validates the air travel bubble (ATB) concept, in that it was suspended when a pre-specified threshold of Covid-10 cases was breached.