Smartwings has signed a Kc2 billion ($90 million) loan agreement with a syndicate of banks under the the Czech Government's Covid Plus support programme helping it to come out of a moratorium with creditors it has been in since the pandemic hit.
The Kc2 billion loan with four banks is secured by the state-owned Export Guarantee and Insurance Company (EGAP), under the Covid Plus programme.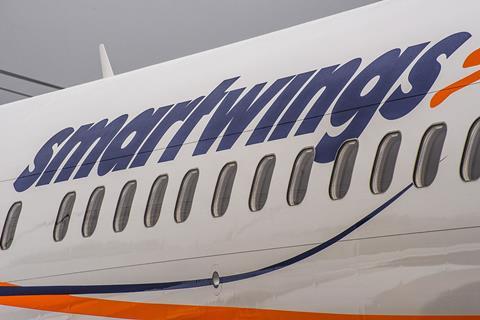 The Czech airline notes that the Kc2 billion loan adds to around Kc5 billion from restructuring measures, including support from aircraft lessors. As that is more than then the dues payable, it says this creates "a sufficient financial reserve" for a full restoration of air traffic and enables it to end the creditor moratorium
Following the sharp fall in revenues since the pandemic hit, Smartwings last summer entered a moratium with the support of creditors.
Smartwings chairman Jiri Simane says: "This is a key milestone for Smartwings, after a year of battling the effects of the coronavirus pandemic. The financing deal, which concludes the moratorium process, will allow Smartwings to continue operating over the coming financial period.
"We appreciate the trust and professionalism that the banks and EGAP have shown us at this difficult time, especially UniCredit Bank, with which we have been co-operating for more than 20 years."