Workers at Miramar, Florida-based ultra-low-cost carrier Spirit Airlines have ratified a new agreement which increases wages and overall compensation for ramp agents.
The International Association of Machinists and Aerospace Workers (IAMAW) says on 15 November that the five-year contract that its members recently ratified will offer the highest wages for the work group in the carrier's history.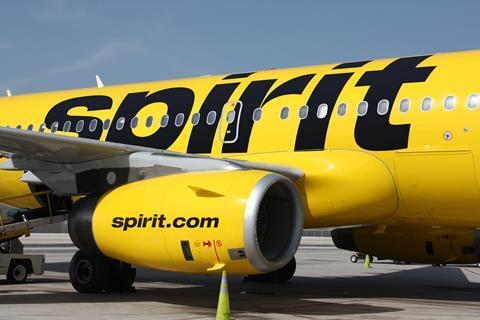 About 300 workers are covered by the contract, with 98% of those who voted approving the document. Wages will rise about 30% on average. Bonuses, and more opportunities for double-time pay, new trainer positions and paid vacation for part-time agents, are also included in the document.
"We're coming out of a pandemic right now, the same pandemic that crippled airlines for nearly a year," says IAMAW lead negotiator Tony Gibson. "And, despite all that, our members at Spirit didn't give up anything. This contract will make the Spirit workplace better – and only better. There are no concessions in this agreement."
"These men and women have been on the front lines during the Covid-19 pandemic, and they proved every day that their dedication to make sure passengers arrive to their locations safely should be rewarded with higher wages and other improved provisions in a collective bargaining agreement," adds union airline coordinator Tom Regan.
Spirit said last month that it generated $923 million operating revenue during the third quarter of 2021, down 7% from the same period of 2020.