Norwegian long-haul start-up Norse Atlantic is seeking to raise NKr1.28 billion ($152 million) via a private placement and plans to list on Olso's Euronext Growth exchange.
Norse says the price per share for the placement has been set at NKr20, equivalent to a pre-money equity valuation of approximately NKr200 million for the airline.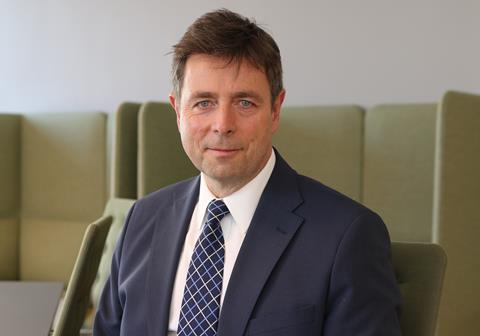 The managers of the issuance may elect to over-allot additional existing shares equivalent to up to NKr125 million, representing around 10% of the offering size.
Norse Atlantic says the net proceeds will be used for lease deposits of $4 million on up to 12 aircraft, funding of start-up costs including pre-delivery operational expenditure of $24 million, gross working capital of $80 million, transaction costs of $9 million, and general corporate purposes including licenses and marketing costs of $33 million.
Arctic Securities, Pareto Securities and SpareBank 1 Markets are acting as joint global co-ordinators and bookrunners in respect to the private placement and the admission.
The placement commenced on 24 March and closes on 25 March, although this timetable can be amended. The first day of trading on Euronext Growth Oslo is set to be on or about 12 April.
B T Larsen & Co, a company controlled by chief executive Bjorn Larsen, will subscribe for, and be allocated, shares of up to $10 million.
Six cornerstone investors have, subject to certain customary terms and conditions, also undertaken to subscribe for, and be allocated, shares for a total amount of Nkr550 million.
Delphi Fondene is to subscribe to Nkr140 million of shares, while DNB Asset Management and Handelsbaken intend to take NKr100 million of shares each. Andenaesgruppen will subscribe for NKr85 million, Skagen Fondene for NKr70 million and Nordea Investment Management for NKr55 million.
Certain existing shareholders are set to grant Pareto Securities , on behalf of the managers, an option to borrow a number of shares equivalent to the additional shares in order to enable the managers to settle any over-allotments made in the private placement.
The private placement will be directed towards Norwegian and international investors.
Norse Atlantic plans to operate long-haul low-cost services, with ambitions to connect major cities in Europe and the USA, using a fleet of Boeing 787s.
Former Norwegian executives Bjorn Kjos and Bjorn Kise are both shareholders while Bjorn Larsen, chief executive and co-founder of Norwegian crew subsidiary OSM Aviation, holds 53%