The proposed sale of regional operator Stobart Air and Carlisle Lake District airport has hit turbulence after the buyer's proposed financing for the deal fell through.
Esken, which rebranded from Stobart Group, agreed in April to sell Stobart Air Unlimited Company, which operates regional flights under a franchise agreement for Aer Lingus, and Stobart Air (UK) Ltd, the owner of Carlisle Lake District airport to Isle of Man-based investment firm Ettyl.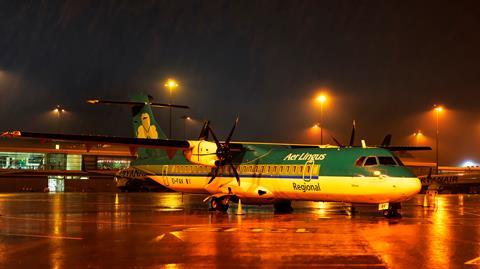 Prior to the completion of the sale of Esken further agreed to take back 100% ownership of aircraft leasing company Propius, for £1. The energy and transport company agreed to retain responsibility for the continuing lease obligations of Propius under the existing lease arrangements until April 2023.
The deal was contingent on certain change of control and bank facility consents that had been expected in early May.
However, on 28 May, Esken said in a London stock exchange update that the completion was taking longer than planned due to the change of control consents not being obtained.
In a second 28 May update, released after the stock market had closed, Esken said it had become "aware that Ettyl's proposed financing for the transaction is no longer available" and that Ettyl was in discussions over another potential source of financing.
"Esken is investigating these matters and seeking further information, including with regard to the impact this may have on the ability of Ettyl to finance the transaction and obtaining the change of control consents required in order to complete the transaction," it added in the stock exchange statement.
Ettyl was set up by Jason Scales, who describes himself as a "serial entrepreneur & experienced start-up guy".