Taiwan's two largest carriers were profitable in their second-quarter financial results, even as costs and expenses continued to steadily increase.
While EVA Air saw its operating profits rise significantly for the three months ended 30 June, compatriot China Airlines reported a dip in its profits.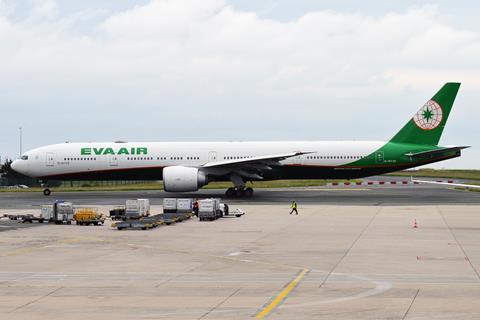 China Airlines was NT$960 million ($31.9 million) in the black for the period, a 20% decline year on year. The SkyTeam carrier saw revenues rise nearly 26% to NT$36.9 billion, while costs and expenses for the period increased 27% year on year to NT$35.9 billion.
China Airlines swung to a modest net profit in the quarter, at NT$420 million, compared to the NT$343 million net loss in 2021.
As for EVA Air, it posted an operating profit of NT$2.5 billion, a three-fold jump compared to the same quarter in 2021. Revenues increased 38% year on year to NT$33.3 billion, outpacing a 32% rise in costs and expenses to NT$31 billion.
The Star Alliance carrier reported a net profit of NT$1.8 billion, a staggering increase of about 15 times compared to 2021.
In separate stock exchange filings, both carriers did not provide discussions about their financial results.
While Taiwan still remains largely closed to leisure travel, China Airlines and EVA Air have tapped into the cargo market as a key revenue stream amid the pandemic. Since the start of the year, both carriers have committed to expanding cargo operations, with fresh commitments for new freighters.