TAP Air Portugal saw its first-half net loss narrow to €493 million ($584 million) from €582 million in the same period last year following a "ramp-up" in activity during the three months to 30 June.
However, the Portuguese flag carrier's operating income for the first six months of 2021 declined by almost 41% year on year to €383 million after being "strongly affected" by Covid-19-related travel restrictions in the first quarter.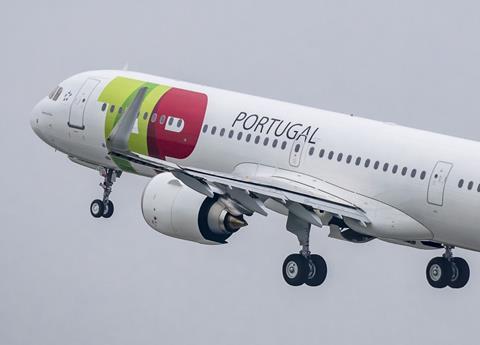 Passenger numbers in the first half were 56% lower than in the same period of 2020. Capacity, as measured in ASKs, was reduced 41% but RPK traffic fell 60%, causing the airline's load factor to reduce by 22.8 percentage points to 48.9%.
TAP made a second-quarter net loss of €128 million, compared with one of €187 million in the corresponding period last year. The Star Alliance carrier had €542.8 million of cash and cash equivalents at 30 June.
The airline says it is "expecting the approval" by the European Commission of its restructuring plan. The Commission last month reapproved rescue aid of €1.2 billion for TAP, but simultaneously opened an investigation to assess whether the restructuring aid that Portugal plans to grant to the airline is in line with European Union state-aid rules.
Forward bookings are improving, says TAP, as consumer confidence starts to return.