Executives from Indian conglomerate Tata Sons have confirmed the group has won the bidding for struggling national carrier Air India.
Bloomberg had on 1 October, quoting unidentified sources, reported that New Delhi had selected Tata ahead of a rival bid from Ajay Singh, managing director and chairman of SpiceJet.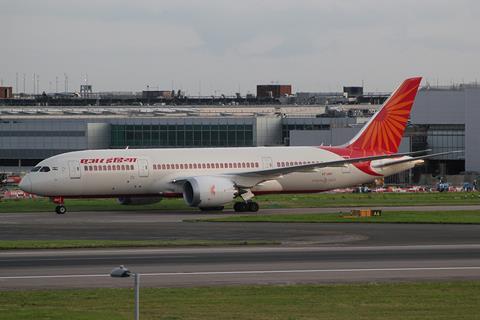 In a social media post from Tata Sons today, chairman Natarajan Chandrasekaran says: "At the Tata Group, we are delighted to be declared as the winner of the bid for Air India. This is an historic moment and it will be a rare privilege for our group to own and operate the country's flag bearer airline."
Former Tata chairman Ratan Tata, in a social media post of his own, adds: "The Tata Group winning the bid for Air India is great news. While admittedly it will take considerable effort to rebuild Air India, it will hopefully provide a very strong market opportunity to the Tata Group's presence in the aviation industry."
In winning the bid, Tata moves full circle on Air India having started the airline in 1932 as Tata Airlines. The Indian government nationalised the carrier in 1953.
Tata Sons is still heavily involved in the airline sector. It owns 51% of Vistara, with Singapore Airlines holding the other 49%. It also owns a 49% stake in AirAsia India. The company's Tata Advanced Systems is a significant player in the aerostructures space, mainly with military programmes.