Indian conglomerate Tata Group has formally completed its acquisition of Air India.
Tata signed a preliminary deal to acquire India's struggling national carrier from the Indian government in October last year. It marks the end of long-running efforts by New Delhi to privatise the Star Alliance carrier.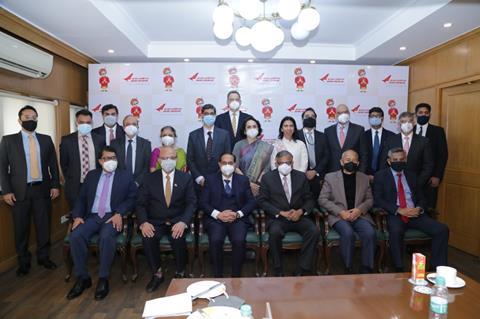 Tata has today formally taken over management and 100% control of Air India, as well as its low-cost unit Air India Express and ground handling unit AI SATS.
With the acquisition of Air India, Tata returns to its roots. Company founder JRD Tata set up the carrier in 1932 as Tata Airlines, before it was nationalised in 1953.
Tata Sons chairman Natarajan Chandrasekaran says: "We are excited to have Air India back in the Tata Group and are committed to making this a world-class airline. I warmly welcome all the employees of Air India to our group, and look forward to working together."
Tata already also owns 51% of Vistara, a joint-venture Indian carrier in which Singapore Airlines owns the other 49%, and 84% of AirAsia India.