Thai AirAsia parent company Asia Aviation widened its second-quarter operating loss — with revenue decline outpacing cost reduction efforts — as the low-cost carrier eyes alternative revenue streams in e-commerce and cargo.
For the quarter ended 30 June, Asia Aviation posted a Bt2.8 billion ($84 million) operating loss, widening from the Bt1.8 billion loss it reported in the same period in 2020.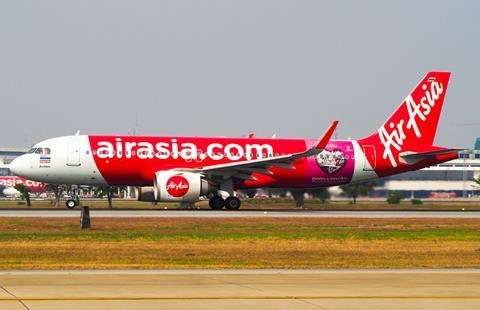 Thai AirAsia, which has suspended all flights through August as part of nationwide pandemic containment efforts, attributes its financial performance to "external factors such as a more severe domestic Covid-19 outbreak than expected".
Thailand is in the midst of battling its worst-ever wave of coronavirus infections, with daily case numbers hitting record highs. Vaccination rates in the country have also been slow.
During the period, Asia Aviation reported a 51% decline in revenue, to Bt1.08 billion, outpacing a 3% drop in costs to Bt3.9 billion.
An earlier wave of infections in April hampered operations during the quarter, and while the carrier "received positive signals" of a possible reopening in July — by way of the 'Phuket Sandbox' travel scheme — the current wave of infections thwarted any meaningful recovery prospects.
Asia Aviation chief Santisuk Klongchaiya, who also heads Thai AirAsia, says the carrier has "reviewed every aspect of the operations, and [has] taken appropriate courses of action, including strict cost management and have also sought out new sources of funds.
"This includes a corporate and capital restructuring plan and a request for soft loans to maintain employment from the government, which have yet to be concluded," he adds.
The company ended the period with significantly lower cash and cash equivalents — at Bt234 million, compared to Bt1.1 billion that it started the year with.
Says Santisuk: "The most important task for the latter half of the year will be maintaining fiscal discipline and supporting liquidity. We will continually be assessing risk but we believe that our short-term policies will soften the blow of external factors."