Thai AirAsia is to raise up to Bt 2billion ($58.5 million) for "financial stability", as well as future expansion into international markets.
To raise the amount, the airline will issue debentures with a two-year tenor to institutional investors and high net worth individuals. The debentures are fully guaranteed by parent Asia Aviation and come with a coupon of 6.8% per annum, the airline adds.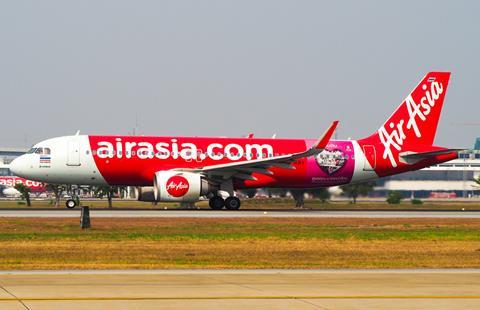 Thai AirAsia says the main use of funds raised will be to support recovery plans, "to initiate further growth of key domestic and international routes to capture increase in demand from relaxation of travel restrictions in key markets of Thai AirAsia".
Airline chief Santisuk Klongchaiya notes that the carrier has resumed its full domestic network, and is gradually restarting international flights, as Thailand further eases border restrictions.
Thai AirAsia expects to fully recover domestic capacity by this year, and has set an ambitious target to carry over 10 million passengers across its network. In comparison, the airline flew 2.9 million passengers in 2021.
Klongchaiya adds: "I am confident we have passed the aviation industry's lowest point and have entered into a time of recovery and rejuvenation. This fundraising process will further bolster our liquidity, stability and ability to forge forward. AirAsia has already received a strong vote of confidence from both its customers and investors and has maintained overwhelming goodwill from all stakeholders.