Thai Airways International has named Chansin Treenuchagron as acting president, replacing Chakkrit Parapuntakul.
His appointment takes effect on 2 July, says Thai in a 1 July stock-exchange disclosure.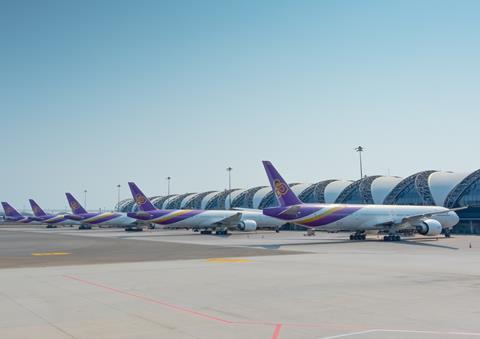 Treenuchagron joined the carrier on 4 June as an independent director. He has also been proposed as a rehabilitation planner to draft a turnaround plan for the company, after Thai Airways entered into a court-supervised business rehabilitation in May.
With his appointment as acting president, Treenuchagron will cease to be an independent director.
The airline adds that Parapuntakul will remain with the company as second vice-chairman.
On 19 May, the Thai government gave its approval for Thai Airways to reorganise under the supervision of a local bankruptcy court. It then reduced its stake in the airline from 51.03% to 47.86%, with the company ceasing to be a state-owned enterprise.
Subsequently, Thai Airways submitted an application for business rehabilitation to Thailand's Central Bankruptcy Court, which was accepted on 27 May. A hearing to decide whether Thai Airways may enter business rehabilitation has been set for 17 August.