Thai Airways acting president Chansin Treenuchagron has offered reassurance that the carrier is working "diligently" to ensure its rehabilitation plan will be submitted by its "specified timeframe".
The Thai flag carrier said on 5 January that it would submit the plan by 2 February, after being granted a one-month extension to a previous deadline of 2 January. The plan requires approval by the airline's creditors.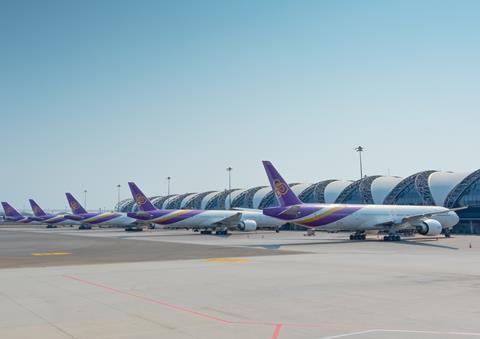 "Due to the ongoing circulation of news regarding the rehabilitation plan of Thai which may cause public confusion, Thai would like to reassure to the public that Thai's rehabilitation plan is still in progress without any interruption under supervision of the [Central] Bankruptcy Court," Treenuchagron stated on 13 January.
"The rehabilitation plan involves many creditors and complex issues that require consultation from professional advisers and experts in order to submit the rehabilitation plan within a limited period."
He adds that there is currently "much progress" on the preparation of the plan.
Since the airline first indicated that it would pursue restructuring under business rehabilitation protection, market observers and those involved in the process have been warning of a protracted process relative to some other airline restructurings in the region.
Back in November, John Frangos, a partner at law firm Tilleke & Gibbins in Bangkok, told Cirium he expected that Thai Airways would have its plan ready by the first quarter of 2021, but warned that "delays are possible".
One lessor with exposure to Thai Airways told Cirium in recent days that his company was still in discussions with the carrier, but that things were "moving closer and closer" to an agreement.