Transat AT chief operations officer Annick Guerard will become chief executive of the company on 27 May, succeeding current CEO Jean-Marc Eustache, who is retiring.
Eustache, who has worked at the company since its 1987 founding, will also step away from his role as board chair, to be succeeded by board member Raymond Bachand, said Transat, parent of leisure airline Air Transat, on 26 May.
Guerard will also join the board. The changes will take effect on 27 May.
"I leave the company in the good hands of Annick Guerard, who has my full confidence as well as that of the rest of the management team and the board of directors," Eustache says. "I have no doubt that, under her leadership, Transat will accomplish great things and once again become a formidable competitor admired by all."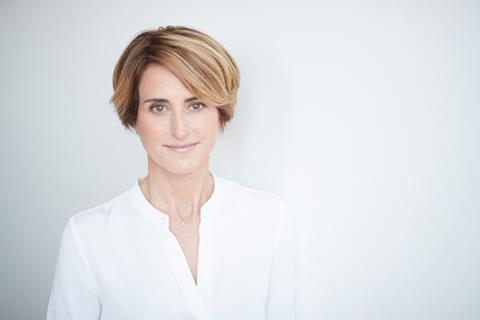 "It is now time to make room for new decision makers, as Transat will deploy the plan that will once again make it a solid, profitable company and, for a long time to come, the symbol of leisure travel in the eyes of its many customers, in Quebec and elsewhere," he adds.
Eustache is the second Canadian airline chief executive officer to step down this year. Air Canada's Calin Rovinescu retired in February.
Vacation specialist Transat has been struggling financially for some time, with the global health crisis exacerbating its situation.
In late April, Transat reached a deal to borrow up to C$700 million ($578 million) from the government to help weather the pandemic. Earlier in the month, cross-town rival Air Canada said it had secured C$5.9 billion in federal government funding.
Transat suspended operations in March due to travel restrictions intended to mitigate the spread of the highly contagious coronavirus. The airline said at the time that it expected to restart flights in June, but has pushed its restart to 29 July.
The loan, made through a Canadian pandemic-relief programme, came just weeks after the European Commission put the brakes on Air Canada's planned acquisition of Transat, leading the companies to call off the deal. The planned marriage of Canada's number one and number three airlines, announced in 2019, had previously been expected to close in mid-2020.
Transat's shareholders approved the acquisition in August 2019, and again in December 2020 after Air Canada reduced its offer to C$5 from C$18 per share.
The Canadian cabinet had approved the deal in early February, subject to conditions including job assurances, a commitment to maintain aircraft in Canada (preferably in Quebec), the launch of new destinations within five years and what the government called "a price-monitoring mechanism".
Canada has had among the strictest travel rules for more than a year. All inbound passengers from abroad are subject to a mandatory 14-day quarantine – the first three days of which must be spent at a government-authorised hotel at guests' expense – and undergo repeated testing.
In January, the government asked Canadian airlines to temporarily suspend flights to southern beach and resort destinations in Mexico and the Caribbean – places popular with Canadians during the country's long winters. That move devastated carriers' usually lucrative spring break business, affecting Transat particularly hard.