Transportation Partners chief financial officer Valerie Tay is set to step down.
Two lessors with exposure to Transportation Partners parent Lion Group tell Cirium that they have been directly informed by Tay of her departure, while four others say they are aware but have not received formal communication.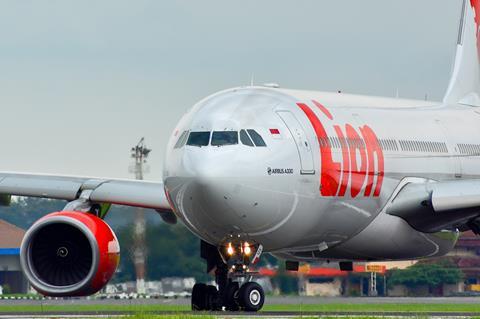 Tay has been closely involved in negotiations with lessors to Lion Group to restructure leases amid the Covid-19 downturn.
One person who spoke with her says she will be "taking it easy for a while" and made "no statements about future plans".
Three of the sources say they expect her to leave around the end of March.
Cirium has contacted Tay for comment.
Negotiations over the future of Lion Group's leased aircraft have been going on for almost a year. In April, the company told its lessors in an email, seen by Cirium, that it needed rental deferrals as capacity had been decreasing and that yields had dropped by 35%. This had been compounded by a depreciation of the Indonesian rupiah of about 20%.
Later, the group asked lessors to consent to by-the-hour agreements for a duration of 24 months. That request, however, was not met with positive feedback, so Lion changed tack and proposed a four-part plan, involving partial payment of rentals over the next 18 months instead of a by-the-hour deal.
In February, lessors told Cirium that some had reached agreement with the group.
More than 40 lessors are exposed to the group, to the tune of well over 200 aircraft.
Tay joined Transportation Partners in August 2012, according to her LinkedIn profile.