Travel firm TUI Group is taking encouragement that a rapid roll-out of vaccines will help fuel a return to travel even as its latest quarterly results showed the company continuing to be hammered by the Covid-19 pandemic.
TUI notes that despite current uncertainties, demand for summer bookings remains strong. It has 2.8 million bookings for summer 2021 - the equivalent of 56% of bookings at the same time for summer 2019 – at prices that are on average 20% higher.
However, the group still expects its summer capacity to be around 80% of 2019 levels.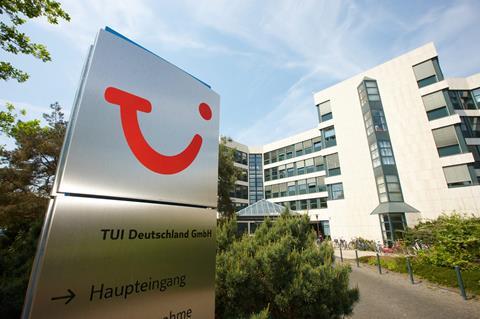 TUI Group chief executive Fritz Joussen says: "As expected, customers will book their summer holidays much later this year than in normal years. However, demand remains strong, people want to travel – this is shown by the already good number of bookings for the summer.
"A look at the historically high savings rate in the EU also underlines that the scope for consumer spending is high. The significant increase in spending on booked travel reflects this very clearly."
But the key to fulfilling that pent-up demand is the ability to travel and the group sees the roll-out of vaccines and availability of effective rapid tests as important factors in paving the way for a resumption of tourism.
Joussen says: "Even if there are delays in the first vaccination phase in some European countries, the vaccination campaigns will lead to the restoration of basic freedoms in many areas of life in the coming months. The more determinedly the vaccination campaigns are implemented, the faster we can return to true freedom to travel."
In particularly he highlights the pace of the vaccination programme in one of its key markets, the UK, "This will have an immediate impact on the booking and travel behaviour of Britons for the summer of 2021," says Joussen. "It also gives hope that the other European countries important to TUI will also be able to accelerate their vaccination strategies.
"In the transition period, rapid tests can play an important role, especially in tourism," he adds.
TUI Group revenues slumped 87% to €358 million ($431 million) from almost €4 billion for the three months ended December 2020, the first quarter of its financial year.
The group says its cost-control measures helped restrict the underlying EBIT loss for the period to €698.6 million, compared with a loss of €146.7 million at the same stage last year. The group posted an underlying EBIT loss of €3 billion for the 12 months ended 30 September 2020 as the pandemic first hit.
TUI notes that its monthly cash outflow was reduced to an average of around €300 million during the October-December period. It previously expected this to be in the range of €400 to €450 million.